Glenrock's community park, located near the union of the North Platte River and Deer Creek is a shady park with plenty of room for kids to run and adults to enjoy some sunshine! The park is open from sunrise until 10 pm.
Glenrock Town Park is located on the east side of Deer Creek right off Birch Street. It is the oldest of the established parks in the town of Glenrock. The property which makes up the park was once owned by the Skinner family and was originally cleared by hand and horse drawn equipment!
Park Amenities
The Glenrock Town Park is a great spot for family recreation and includes playground equipment, baseball fields, tennis courts and a skate park. There are also plenty of shady picnic areas and tables.
Al's Way Walking Path
You can also take a stroll on the community walking path Al's Way which follows the old Chicago North Western Railroad Right of Way. It was named after the Glenrock High School coach, Al Finch. Along this lovely pathway you will cross a bridge and follow along the river. There are benches were you can rest and plenty to see along the route including the Chicago North Western Railroad Trestle built in 1911 by the American Bridge Company of New York and a petrified wood arrangement donated by the Honadel family.
---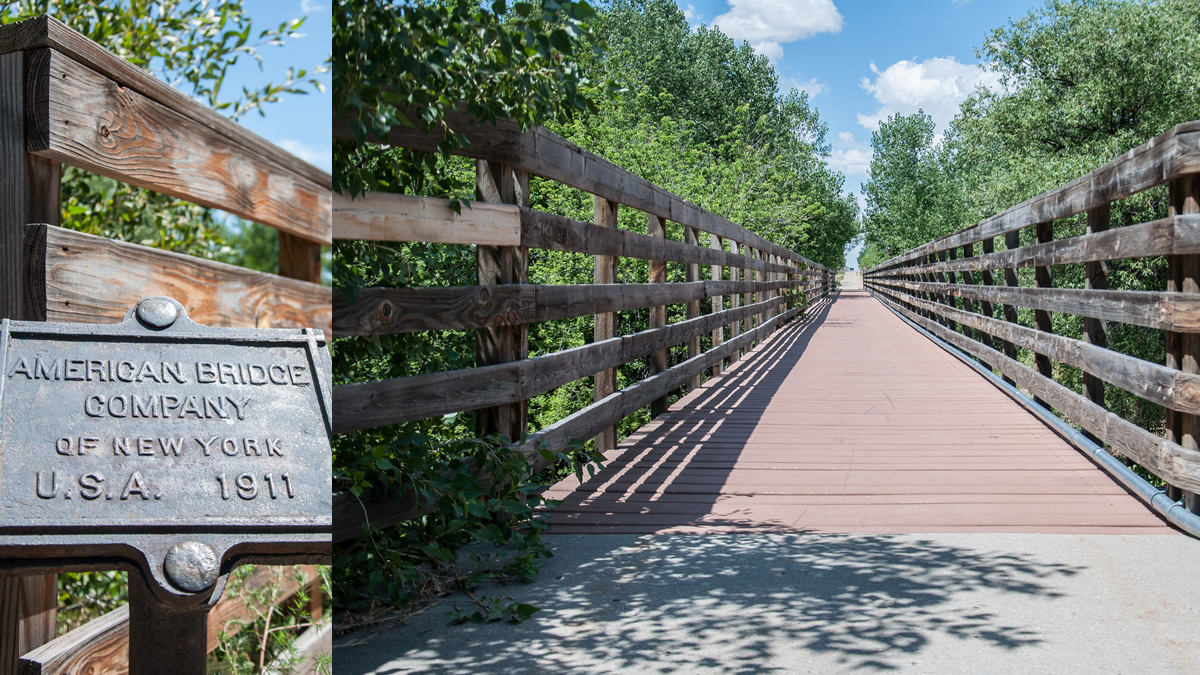 1911 train bridge that serves as the entryway to the community park. Need a break from the car? Take a stroll down the community pathway, built along the former route of the CB&Q railroad.