Crafted by the hands of Mother Nature, Ayres Natural Bridge, located just south of the Oregon Trail, is one of only three natural bridges in the United States with water beneath.
Ayers Natural Bridge and Park is a beautiful public park nestled in the bottom of a stunning red-rock canyon just 15 minutes from Douglas. It's only five minutes off I-25 and totally free. This location is a favorite site for group events like outdoor weddings, family reunions & company picnics.
Rafting, hiking, mountain and road biking and fishing are all popular activities.
Considered one of Wyoming's first tourist attractions, scenery seekers enjoy this breathtaking wonder that includes a picnic area, playground, hiking paths, a sand volleyball court, fishing areas and horseshoe pits.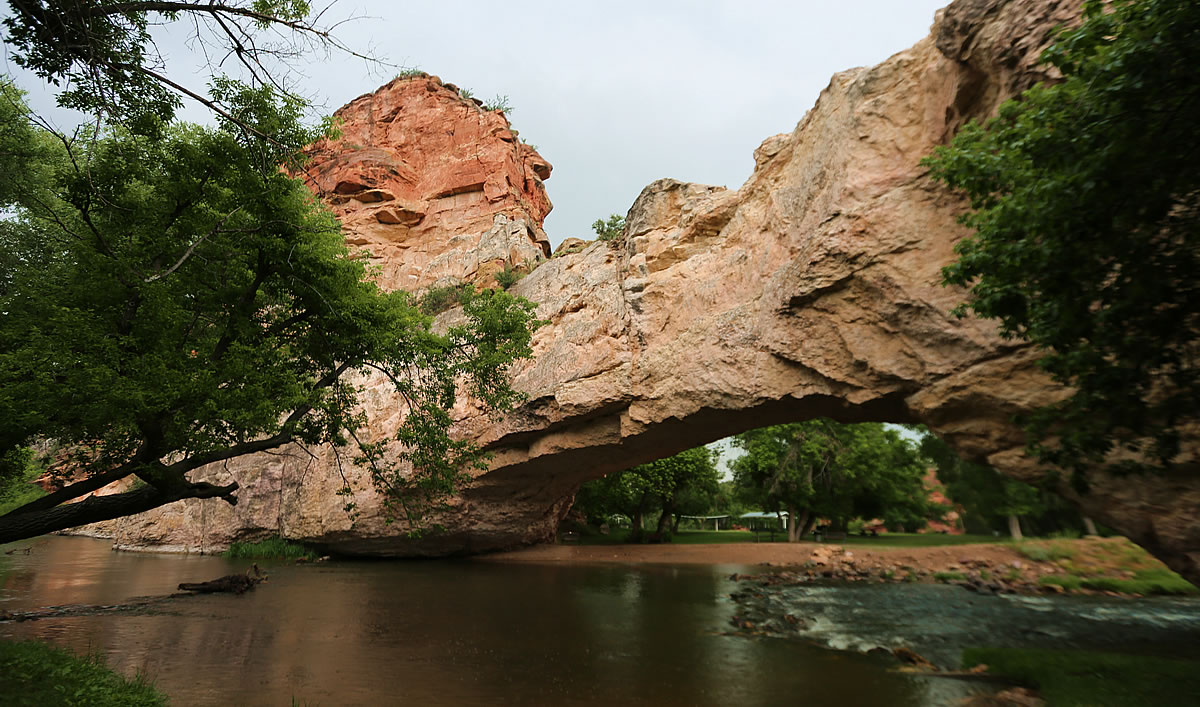 The Natural Bridge is a great location to enjoy photography and a picnic lunch. It is considered one of Wyoming's first tourist attractions, drawing trail weary pioneers seeking reprieve from rigors endured along the Oregon Trail. LaPrele Creek flows beneath the rock formation, creating one of only three rock archways in the nation that span water. The angles associated with the natural rock archway will challenge even the most experienced photographer, but the rewards are breathtaking.
---
Camping
Camping is available onsite including a limited number of spaces for recreational vehicles under 30 feet in length. No dogs are allowed in the park.
---
Getting There
Take I-25 to Exit 151, about 10 miles west of Douglas. Then turn south and follow the signs!