Places to Walk & Hike
Douglas has 3.5 miles of river front trail. The trail is popular year round and offers great views of the North Platte River the entire length of the trail. It also opens into some lovely city parks you can explore. It's a great place to walk, jog or bike. The trail winds through sagebrush and some beautiful little shady forested glens.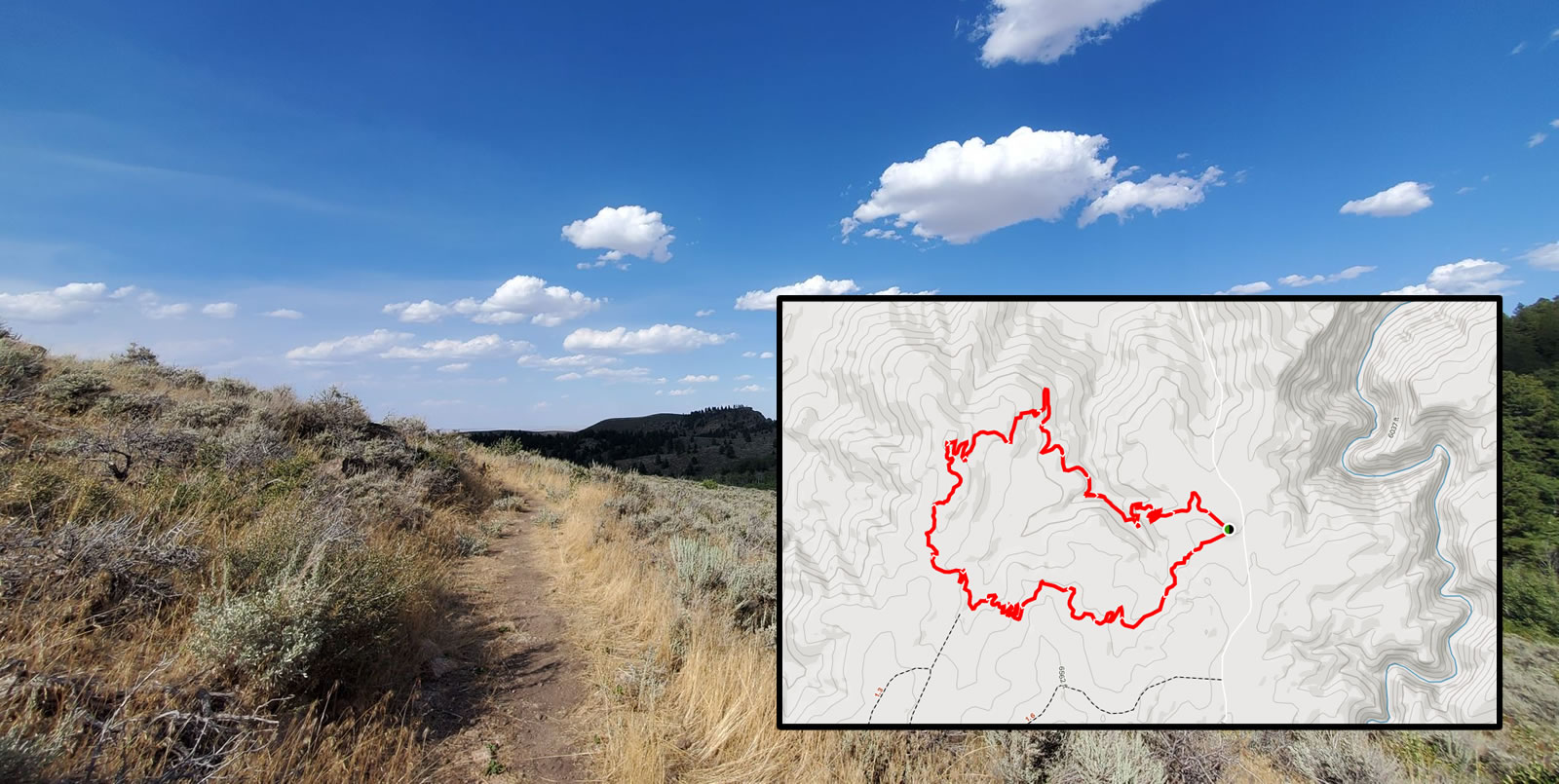 Duncan Ranch is a lovely outdoor space with a 5.1 mile and a 3.5 mile loop trail perfect for hiking and biking. This gem is great for horseback riding, mountain biking, birding and wildlife watching. There is also state and county land nearby to explore!
Glendo State Park and the surrounding reservoir area is located just over the county line and has over 45 miles of non-motorized trails! There are four main trailheads: Dam Overlook, Two Moon, Wetlands and Sandy Beach. Trails are open year round. There is a small fee of $7-12 for day use or get an annual permit to Wyoming State Parks. You can learn more about fees here.
20 miles south of Douglas lies the beautiful and vast Medicine Bow National Forest. A place perfect for camping, mountain biking, hiking, star gazing and wildlife watching!
Sunset Ridge Trail is a relatively easy hike located in the Medicine Bow National Forest. You do need to take a gravel road to get to the trailhead but most vehicles should not have any problems. This popular hike is a 2 mile loop trail with best conditions between June & November. The views are incredible and its a great hike for photographing Laramie Peak and the surrounding mountains. This is a great hike for kids! Leashed dogs are welcome to share the trail as well. There is plenty of shade if you want to get out of the sun for a picnic.
Getting There: Take exit 140 off I-25. Then follow Wyoming Highway 94 South (Esterbrook to Harris Road) for about 30 miles. Continue on to Esterbrook Road for about 11 miles. Finally turn left onto 3rd/Harris Park Road/US Forest Service Road 633. The trailhead will be on the left!
ATV & ORV
There is an OHV trailhead down the NFSR 633 road. Remember that you must have a Wyoming State OHV sticker to drive OHVs on Forest Service Land. You can get one at the Converse County Treasurer office or the Hardware Hank in Douglas.
---
The Curtis Gulch Trail is situated within La Bonte Canyon in the Laramie Peak area, located 35 miles southwest of Douglas, Wyoming. Curtis Gulch is a 4 mile lightly trafficked out and back trail that features beautiful wild flowers, 3 creek crossings and canyon views along the way. This area is abundant in wildlife! The trail is best from June - September. Dogs are also able to use this trail but must be kept on leash. Steep canyon sides, along with patches of aspen and conifers, makes this area one of the most scenic on the Douglas Ranger District. The canyon bottom is about 6,000 ft in elevation, and has granite rock formations for climbing and photography.
Getting There: Take State Highway 91 west then south from Douglas for 20 miles, Converse County Road 16 south for 14 miles, and northeast on Forest Road 658 for one mile. The pavement ends about 25 miles outside of Douglas and is gravel the remainder of the way, but is easily accessible by car. Curtis Gulch Trailhead is just 50 yards west of Curtis Gulch Campground, on the north side of the road.
Laramie Peak is a popular mountain peak hike in the Medicine Bow National Forest. At 10,272 feet Laramie Peak is the highest peak in the Laramie Range. The hike is considered moderate to difficult with an elevation gain of over 2700 feet and round trip length of nearly 10 miles. Leashed dogs are welcome! Wildlife is abundant. You may encounter snow. Expect a $5 parking fee.
Getting There: To reach the trailhead for Laramie Peak From Douglas, take WY 94 17 miles south continuing onto Esterbrook Road (County Road 5) 11 miles south to Esterbrook. Turn right on Esterbrook Road (County Road 5) southwest for another 15 miles. Turn left on Forest Road 671 for 2 miles and then left onto Forest Road 661 for 1 mile to the campground.