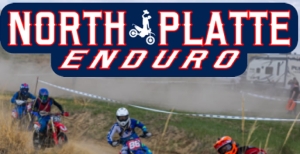 Converse County Motorsports Complex (CCMC) - "The Rolling Hills Ruckus."
The address for the track is 153 55 Ranch Road Glenrock, WY 82637. There is a $10 gate fee per vehicle. All proceeds go to the upkeep for CCMC. There will be classes for all ages and skill abilities. Sign up will begin at 7:00am. All racers must be a Wyoming Off-Road Racer's Association (WORRA) member. Memberships can be purchased for $55 for the year if somebody wanted to do the whole series, or a day membership can be purchased for $15.
---
The Junior race starts at 9:00am and goes for one hour. Junior class entries are $20 for pre-entry or $25 day of the race.
The Pee Wee race will start at 10:30am and goes for 15 minutes. Pee Wee class entries are free thanks to our awesome sponsors!
The marquee event for the day is the Big Bike race that starts at 12:00pm and goes for two hours. Big Bike entries are $55 for pre-entry or $65 day of the race. The Pro class is $100 entry with 80% payback.
The Rolling Hills Ruckus has provided an awesome backdrop for a racing event with varying terrain. The track ranges from single track to sweeping sand dunes. The Pro class has drawn riders from as far away as Florida and California. We are excited to have stretched the track to seven-mile laps this year. There will also be a mild endurocross section which provides spectators with an interesting look at how riders handle man-made obstacles. Food will be available from Half Pint's Chuck Wagon. She will be at the track starting at 10:30am.
More information on classes, WORRA rules, pre-entry, and season membership can be found at
www.worra.org
. Event information and questions can be directed to North Platte Enduro on Facebook/Instagram, or they can contact me at 760-223-2642 or
This email address is being protected from spambots. You need JavaScript enabled to view it.
.
We'd like to thank our very gracious sponsors who have helped make this event possible including: Glenrock Motorsports, Converse County Tourism Board, Pacificorp, Garijo Martinson - Realtor with Keller Williams of Central Wyoming, Wyoming Outdoor Recreation, Winslow Photography, Kelsey Patterson of CCMC, and TireRama of Casper.
---